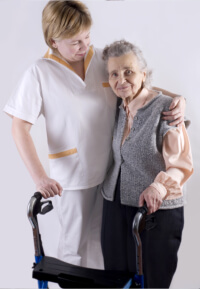 Our comprehensive list of Visiting Physician services provide our patients with the care they need and deserve throughout Michigan via our Southfield, Michigan office.
When it comes to your health, you should not take risks and nor should you delay needed care. Call us immediately so we can assist you anytime with any of the following services, which are provided by medical professionals who are highly specialized in identifying your individual healthcare needs.
Medication Management
Our care providers will assist you in adhering to your medication intake. We will set reminders for you and use an organized toolbox to store your medicines safely.
Disease Management
Our physicians educate you about your medical condition, if there are any, and provide helpful tips to manage your diseases effectively. We may also give dietary recommendations based on your current health status.
Post-Discharge Follow-Up
If you have been recently discharged from a healthcare facility or hospital, our physicians can monitor your health right at home to ensure optimal and fast recovery.
Home Care Coordination
If you or a family member is working with a home care provider, please let us know. We will coordinate with your home care team to make sure you get the right care you need. This way, the type of care you receive will be organized as much as possible.
Physical Examinations
Our visiting physicians will check for any possible illnesses that you may have and your family can provide proper interventions before they get worse. Physical exams include general checkups right in the comfort of your home.
Immunizations
We have a team specially trained to administer FDA-approved vaccines to protect yourself and your family from common diseases, such as the flu and pneumonia. We can near future COVID vaccines.
Wound Care
Laboratory Testing
Whether for employment, educational, or personal purposes, our healthcare team offers laboratory services that include complete blood count (CBC), urinalysis, drug tests, hemoglobin tests, cholesterol tests, and more.
Mobile X-Ray
We are trained to safely conduct X-ray scanning in our mobile laboratory. The entire process is quick and secure as we consistently follow healthcare guidelines in place.
DME (Durable Medical Equipment)
Balance Test
Risk of Fall
Home Safety Evaluation
Dementia and Memory Care.
Palliative Care
All of the above are provided by Medical professionals who are highly specialized in identifying your individual healthcare needs
If you are interested in availing one of our services, you can reach us through our Contact Us form.